A Florida sheriff penned a stern letter to President Biden reminding him of his "duty to protect the people of the United States" after dozens of illegal immigrants were detained last week while trying to land ashore near Hutchinson Island.
"Last night, my Marine Patrol deputies assisted in intercepting 59 undocumented aliens attempting to come ashore our beach," Martin County Sheriff William Snyder wrote in a letter Thursday to the president. 
"Had these individuals succeeded, they would likely have dispersed through our community undetected," he wrote. "With unknown ties to this area, it is difficult to envision how they would have assimilated and become law-abiding citizens."
Snyder said a federal officer told him his unit was "overwhelmed and desperate for additional resources," and that he believed they were missing many more illegals than they were apprehending.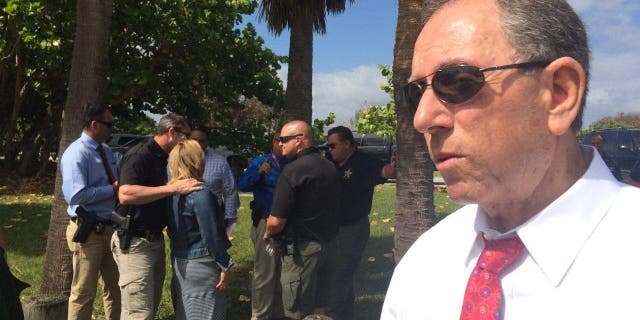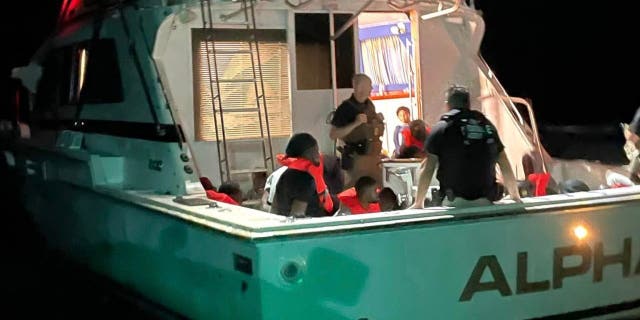 DEMS CALL FOR ADDITIONAL $20 MILLION IN FUNDING FOR CONTROVERSIAL DHS PROGRAM AIDING ILLEGAL IMMIGRANTS
"I will continue fulfilling my oath to protect my constituents and uphold the Constitution and the laws of the State of Florida," Snyder wrote. "With all due respect, I urge you to reflect on the oath you took to dedicate yourself and your administration to protecting our borders and, by extension, protecting the citizens of this country."
Local media reports said the group of migrants detained last week were aboard a boat that was apprehended, and the group included children and pregnant women. They were put in the custody of the United States Coast Guard and will eventually be deported.
Gov. Ron DeSantis unveiled his immigration package last week, which includes stricter penalties for human smuggling and strengthening statutes for the detention of illegal immigrants. In January, the Republican governor activated the Florida National Guard to respond in the uptick in beach landings by Cuban immigrants.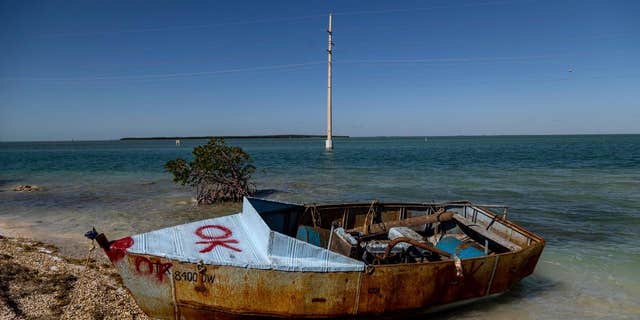 DESANTIS RACKS UP WINS WHILE TRUMP, POTENTIAL 2024 OPPONENTS TAKE SWIPES AT FLORIDA GOVERNOR
Snyder said the federal government needs to step in to provide more resources.
"Here's the thing, we know that for every boat that's intercepted there are innumerable boats that are slipping in under the cover of darkness, and people are getting off and disappearing in our community without a trace," he told WPBF.
"At least I've made my thoughts known and done the best I could, first of all, to keep my community safe and then to urge the president to do the same throughout the country," he said.
The White House did not respond to Fox News Digital's request for comment.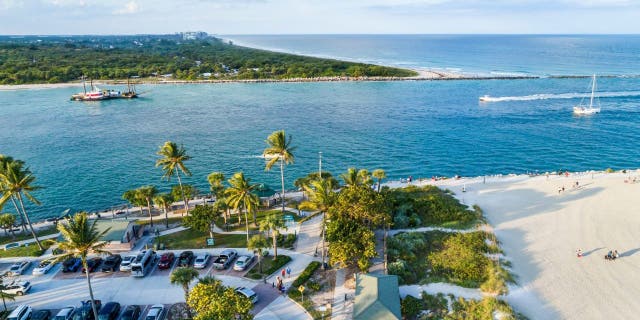 CLICK HERE TO GET THE FOX NEWS APP
Read full news on the source directly https://www.foxnews.com/politics/florida-sheriff-pens-stern-letter-biden-59-illegals-detained-offshore-you-are-president