Framingham, Massachusetts, residents are planning to protest after a local Democrat complained about the cost of special education for children with disabilities who are not aborted, according to a local advocate.
"We are coming together on Tuesday to show our support for the community and encourage others to join us in the healing process," said Jon Fetherston, a disabilities advocate and former Ashland Selectman who's planning the protest. "Every life is important, and words matter."
During a city council meeting earlier this month, Michael Hugo, the chair of the Framingham Democratic Committee, said crisis pregnancy centers could misdiagnose a defect in a baby in the womb, leading to a disabled child not being aborted and becoming a financial strain on a school system. He apologized 10 days later following backlash from irate parents and community members.
MASSACHUSETTS DEM TOLD TO RESIGN AFTER ABORTION REMARKS LEAVE PARENTS IRATE. WATCH:
WATCH MORE FOX NEWS DIGITAL ORIGINALS HERE
"Mike Hugo's comments have severely hurt the special needs community," Fetherston said.
The protest is planned for Feb. 28 outside Framingham City Hall half an hour before the 7 p.m. city council meeting.
"Did you hear the comments by Framingham Democrat Town Committee Chair…that Special Needs Children should be aborted, rather than cause a burden to the school budgets," the protest's Facebook event page said. "If you disagree and want to show support for the Special Needs Community, please join us!"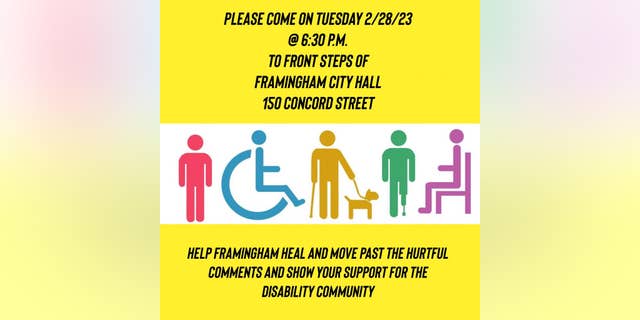 MA REPUBLICAN GOVERNOR CHARLES BAKER SIGNS BILL PROTECTING ABORTION RIGHTS
The flier for the protest encourages supporters to turn out to "help Framingham heal and move past the hurtful comments and show your support for the disability community."
"Our fear is that if an unqualified sonographer misdiagnoses a heart defect, an organ defect, spina bifida or an encephalopathic defect that becomes a very local issue because our school budget will have to absorb the cost of a child in special education, supplying lots and lots of special services to children, who were born with the defect," Hugo said at the Feb. 7 meeting in question.
MASSACHUSETTS DEMOCRAT TOLD TO STEP DOWN AFTER ABORTION COMMENTS LEAVE PARENTS IRATE
On Feb. 17, in a public statement, Hugo offered his "most sincere and humble apology."
"I am writing to offer my most sincere and humble apology to members of the Framingham Democratic Committee, but more especially my fellow members of Framingham's disability family community, for comments that I made at the last City Council meeting which were offensive and hurtful," he wrote. 
The Framingham Democratic Committee also issued a statement, denouncing Hugo's statement, claiming it did not reflect the full committee, despite the committee receiving Hugo's remarks several hours in advance of him delivering them. It also said it "put in place processes to avoid future occurrences."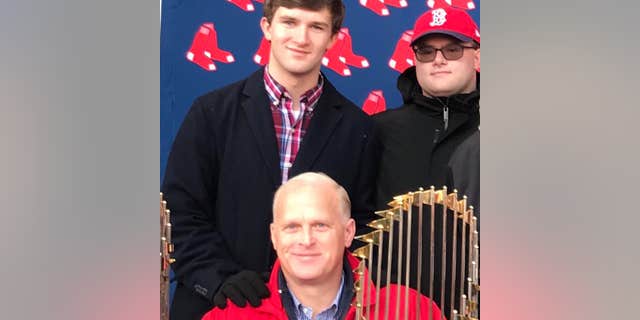 CLICK HERE TO GET THE FOX NEWS APP
Despite the apology, Hugo is still facing calls to step down.
"He has an influential position inside the party, and if he even thinks that, much less says it in a public meeting, then he shouldn't be in a leadership position," Fetherston, who has a child with autism, told Fox News. "I think he should immediately step down."
Hugo did not immediately return a request for comment.
To learn more about the backlash to Hugo, click here.
Read full news on the source directly https://www.foxnews.com/politics/protest-responding-massachusetts-democrats-comments-disabled-unborn-babies-announced