Sen. Marco Rubio, R-Fla., on Friday announced he would place a hold on President Biden's nominee for U.S. ambassador to India, former Los Angeles Mayor Eric Garcetti, because Garcetti "has ignored credible sexual assault accusations in his prior office" and called the nomination "absurd."
"I will not turn a blind eye to these absurd nominations, which will hasten America's decline," Rubio said in a statement announcing holds on Garcetti and six other Biden nominees.
Rubio's action is the latest speed bump to Garcetti's nomination, which languished for months in the last Congress and eventually expired. Garcetti was renominated for the position again this year, despite a bombshell investigation report by Sen. Chuck Grassley, R-Iowa, in which he concluded that Garcetti "likely knew or should have known" that his top adviser, Rick Jacobs, was allegedly sexually harassing city employees and made racist comments.
When a hold is placed on a nominee by a senator, it means the nominee cannot be approved quickly by unanimous consent, which delays the confirmation process.
SEXUAL HARASSMENT ALLEGATIONS NOT A DETERRENT TO WH NOMINATION OF FORMER LA MAYOR GARCETTI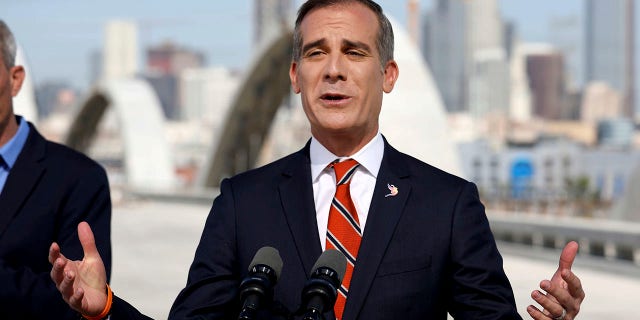 Jacobs is accused of sexual harassment in the form of inappropriate comments, unwanted kissing and touching and sexual advances against a male LAPD officer assigned to Garcetti's security detail, as well as a male reporter, the fiancé of an office communications director and other whistleblowers. Grassley's report also describes how Jacobs made racist remarks at the office toward his Chinese assistant and Black and Indian employees.
"Investigators believe this allegation is credible because it fits the pattern of behavior described by several other senior staff members in Mayor Garcetti's office, and because of its similarity to allegations" in the lawsuit, Grassley's report found.
LA MAYOR GARCETTI 'LIKELY KNEW' OF 'WIDESPREAD' SEXUAL HARASSMENT, RACIST REMARKS BY EX-ADVISER: SENATE REPORT
At a Senate Foreign Relations Committee hearing in December 2021, Garcetti told lawmakers considering his nomination that he never witnessed Jacobs sexually harass his police bodyguards, the allegations that are at the center of a lawsuit filed against his administration.
The lawsuit alleges Garcetti often witnessed the behavior and laughed it off.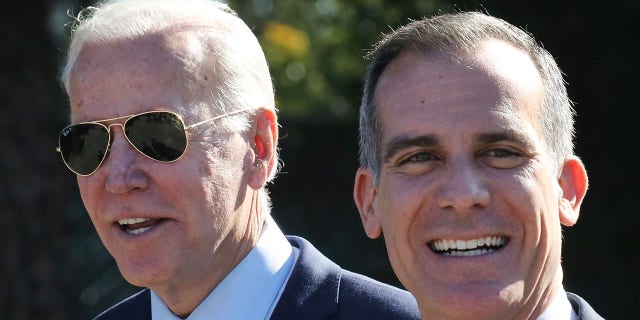 The White House called Grassley's report a partisan "hit job," and has been unwavering in its support of the nomination. A White House official told Fox News Digital that Garcetti "is well qualified to serve in this vital role. He was voted out of committee with strong bipartisan support and we're hopeful that the full Senate will confirm him promptly."
CLICK HERE TO GET THE FOX NEWS APP
While he cleared the committee in his initial nomination, Garcetti was never brought to the Senate floor for a full vote. According to a report from Axios last May, Democratic Sens. Richard Blumenthal, D-Conn.; Mark Kelly. D-Ariz.; and Kirsten Gillibrand, D-N.Y., along with Krysten Sinema, I-Ariz., were not sure affirmative votes and cited "concerns" about the allegations against Garcetti.
The Senate Foreign Relations Committee is scheduled to consider Garcetti's nomination again on Tuesday.
Read full news on the source directly https://www.foxnews.com/politics/rubio-hold-biden-nominee-eric-garcetti-citing-sexual-harassment-scandal