Failed Georgia gubernatorial candidate Stacey Abrams has announced she will be joining an environmental advocacy dark money group that is pushing to regulate and ban natural gas-powered stoves.
Rewiring America, the nonprofit group Abrams will join as senior counsel, is a self-described "leading electrification nonprofit, focused on electrifying our homes, businesses, and communities."
Through her role, Abrams will "launch and scale a national awareness campaign and a network of large and small communities working to help Americans go electric," according to the group.
"She will also guide the organization as it builds the tools and capacity to connect Americans and their communities to machines, installers, Inflation Reduction Act incentives, and jobs in the clean energy transition," the group added of Abrams.
DARK MONEY GROUP PUSHING GAS STOVE CRACKDOWN HAS SIGNIFICANT FINANCIAL STAKE IN GREEN ENERGY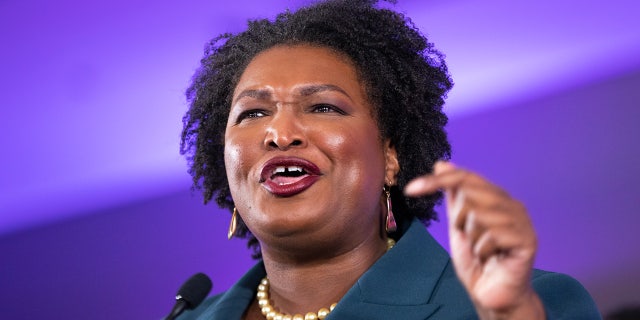 "Growing up on the Gulf Coast, not far from a significant concentration of the petrochemical industry, I've seen the environmental and health injustices that visit communities isolated from political power and economic opportunity," Abrams said in a statement. "We are at an inflection point, where families in the South and across the country live too close to the economic edge, and every dollar saved now changes their future. But few understand how much money they can save with a little help to upgrade their homes and vehicles."
"I'm excited to join Rewiring America to share the benefits of electrification and ensure families get their fair share," she added. "I look forward to working together as we build the tools that will transform everyday Americans from energy consumers to energy moguls in their own communities."
Abrams also touted her new role in a post shared to Instagram, saying she is joining the group "because it has a vision to connect communities across our nation and show how we can choose clean energy without sacrificing our livelihoods or our wallets."
Announcing her new role with Rewiring America, the group attributed her success to being a "political leader, voting rights activist, and bestselling author."
STACEY ABRAMS, AFTER ELECTION LOSS, VOWS 'I WON'T STOP RUNNING FOR A BETTER GEORGIA'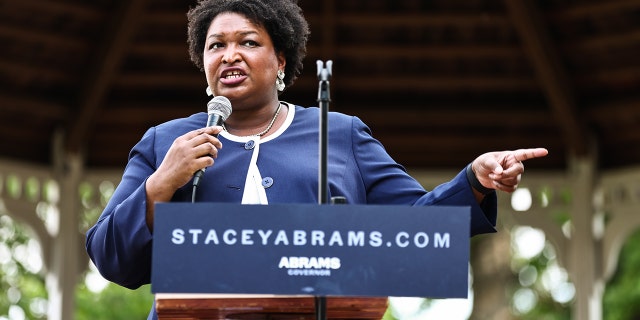 Abrams — who has authored political works, including "Lead from the Outside" and "Our Time is Now" — has also used the pen name Selena Montgomery to publish romance novels.
"Rewiring America anchors our work in how the decisions we make around the kitchen table about the machines we use can save us money, make our homes and communities healthier, and reduce climate-harming emissions," Rewiring America co-founder and CEO Ari Matusiak said in a statement. "Stacey Abrams' career of public service has hit all these themes and more. She's a brilliant and visionary organizer who will accelerate our work and expand the audience for the benefits of electrification — the most equity-centered climate strategy we have."
Alex Laskey, Saul Griffith and Matusiak — who founded Rewiring America in 2020 — have all pursued various wind, solar, electrification and energy efficiency ventures, some of which have netted them millions of dollars in buyouts or received significant federal funding. The three co-founders have simultaneously advocated for policies benefiting those ventures through the nonprofit. 
Although Rewiring America has an increasingly more prominent role guiding policies at the state and federal level — it notably had a presence at a Dec. 14 electrification summit and at an event celebrating the Inflation Reduction Act, both at the White House — the group's donors are shielded from public view. The group does not file federal tax forms since it is sponsored by the Windward Fund, a nonprofit that is part of the billion-dollar dark money network managed by the Washington, D.C.-based Arabella Advisors.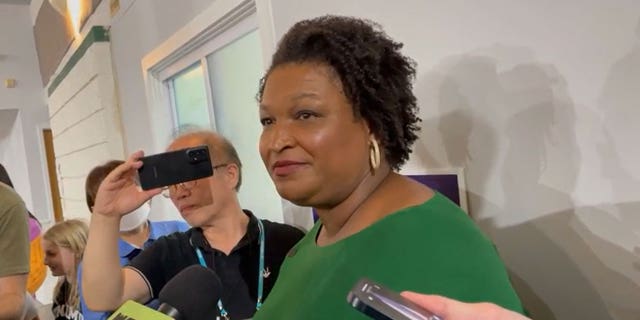 CLICK HERE TO GET THE FOX NEWS APP
Among its key objectives, Rewiring America has maintained that Americans must broadly electrify their homes in an effort to combat climate change and has advocated for massive climate programs that rival those introduced during the Great Depression and World War II. Activists have long argued in favor of electrification to reduce consumer dependence on natural gas and to ensure power across sectors is supplied by renewable sources like wind and solar.
Abrams' new role with Rewiring America comes after she failed to win the 2022 gubernatorial election in Georgia, losing to incumbent GOP Gov. Brian Kemp for a second consecutive election.
Fox News' Thomas Catenacci contributed to this article.

Read full news on the source directly https://www.foxnews.com/politics/stacey-abrams-getsnew-job-after-election-loss-joins-environmental-group-trying-eliminate-gas-stoves