Former President Trump hosted some of his top financial backers at what was described as an intimate gathering at his Mar-a-Lago estate in Palm Beach, Florida on Thursday night.
The event is the first major fundraiser this cycle for MAGA Inc., the top super PAC supporting Trump as he makes his third straight presidential run.
Several other potential and declared presidential candidates are ramping up the 2024 fundraising race this week.
On Friday, Florida Gov. Ron DeSantis will kick off a weekend retreat with roughly 150 of his top donors at the Four Seasons resort in Palm Beach, just a few miles away from Mar-a-Lago. The popular conservative governor, who remains on the 2024 sidelines but is rumored to be considering a presidential campaign launch later this year, is expected to share data from his overwhelming re-election victory last November and his spotlight his agenda ahead.
SCOTT ACCUSES DEMOCRATS OF USING 'PROVOCATIVE RACIAL HISTORY' TO FUEL 'PROGRESSIVE AGENDA'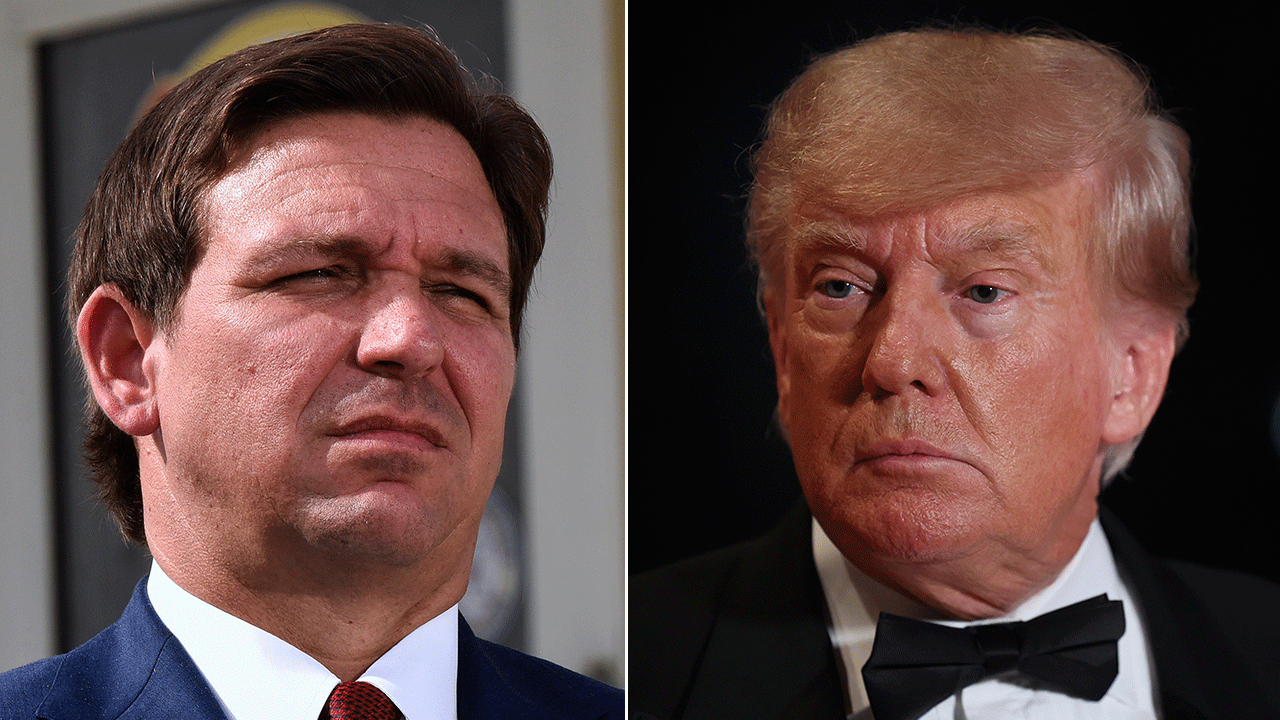 Additionally, a handful of actual or likely Republican presidential candidates  are gathering in Austin, Texas on Friday to headline a conference of top donors organized by Karl Rove, the longtime GOP strategist and top political adviser to then-President George W. Bush.
Former South Carolina governor and former United Nations ambassador Nikki Haley, who last week declared her candidacy for president, is among those speaking at the conference, which will help raise money for a registration initiative known as the Texas Voter Engagement Project.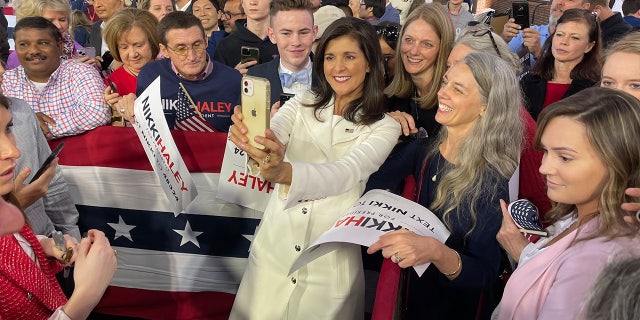 DESANTIS, TRUMP, PENCE, SPOTLIGHT LAW ENFORCEMENT SUPPORT AS 2024 RACE HEATS UP
Also addressing the donors are four other well-known Republicans seriously mulling White House runs — former Vice President Mike Pence, Sen. Tim Scott of South Carolina, Gov. Chris Sununu of New Hampshire and former New Jersey Gov. Chris Christie, a 2016 GOP presidential contender. 
Georgia Gov. Brian Kemp, another rising star in the party, will also speak at the gathering, which is modeled on similar event Rove held in 2021.
As the race for the GOP presidential nomination heats up, so does the outreach to the donor class by actual or potential candidates.
"The competition for both grassroots activists and donors is ramping up," Rove, a longtime Fox News contributor, said. "People are starting to take a look at these candidates and prospective candidates and starting to make judgments."
Trump, who remains the most popular and influential politician in the GOP, remains a ferocious fundraiser when it comes to small dollar, grassroots contributions, but some are starting to question his appeal to top dollar donors.
Rove said many in the GOP donor class appreciated Trump's polices during his four years in the White House but that his constant re-litigating of the 2020 election "is not exactly what they want to see for the party or for the country."
Pointing to Trump – who is 76 – and to the 80-year-old President Biden, Rove argued that "we're at one of those hinge points" where donors and voters are looking to the next generation.
When it comes to the early polling in the burgeoning Republican nomination race, Trump and DeSantis are in a league of their own, far ahead of the rest of the actual and likely contenders. It is the same with fundraising.
Trump's various political committees combined started the year with over $81 million cash-on-hand, with nearly $55 million of that haul in MAGA Inc.'s coffers.
DeSantis hauled in a whopping $217 million through his re-election campaign and an aligned PAC during the past cycle, with plenty of the haul unspent. While that money cannot be transferred to a presidential campaign – it could be moved to an aligned super PAC.
"If you're a perspective donor or bundler, and it's a two-person race, there needs to be a very compelling argument and/or roadmap" from the other potential contenders on how they're "going to break into that two person tier," longtime Republican fundraiser and lobbyist David Tamasi told Fox News.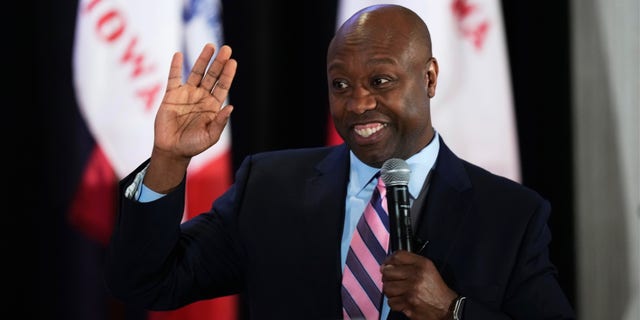 Another successful fundraiser is Scott, who started the year with $22 million in his campaign coffers, left over from last year's successful re-election campaign.
"People tend to overlook a little bit hard dollars," Tamasi noted. "Tim Scott having $22 million…. shouldn't be overlooked." 
Arizona businessman Don Tapia, a leading donor to Trump in 2016 and 2020 who served as ambassador to Jamaica during the former president's administration, says he would support DeSantis if he enters the race.
CLICK HERE TO GET THE FOX NEWS APP 
Pointing to Trump's jabs at DeSantis and Haley in recent weeks, Tapia said on Fox News' "Your World with Neil Cavuto" that "there's no reason to attack people. He was a President of the United States. The President of the United States should act presidential. You don't have to attack."
"Stay on point. Stay on what you've done. Stay on your policy. Stay on what you have done internationally and nationally, he urged. "That's the thing that I think we're all concerned about. We don't need name-calling and so forth."
Read full news on the source directly https://www.foxnews.com/politics/trump-desantis-pence-haley-others-court-big-donors-2024-gop-race-heats-up